Mississippi Mission Trip
June is a busy month around Indian Springs First Baptist! On June 26th we will be sending a crew to Batesville, Mississippi. While in Mississippi our group will be serving underprivileged children and they have a need for school supplies. Check out the list above and consider donating any of these items before they leave on the 26th. There will be some containers in the sanctuary for the items to go in. Thank you in advance for participating in missions through going, giving and praying!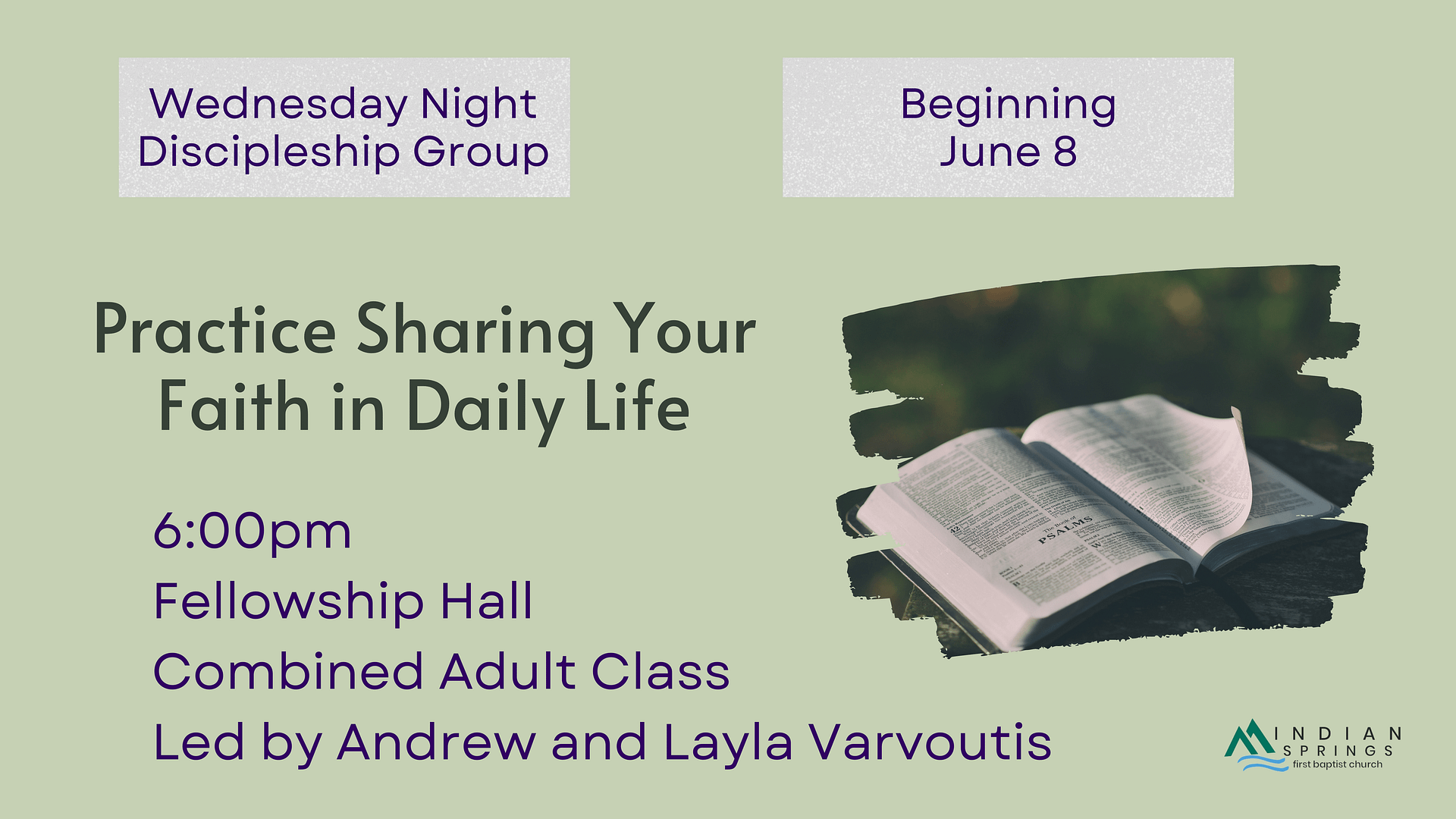 Living Acts 1:8
Humanity's greatest calling, joy, hope and mission is to know God and to make Him known. Yet when asked, "why do you have a hard time sharing your faith?", the majority of Christians in America do not have enough confidence in their knowledge of their faith to share it with others. Evangelism in its purest form is me sharing with you what Christ has done in my life! The goal of this small group is to give you the tools to be confident to have life-changing conversations with the people in your life. Come join us on Wednesday nights in June!