Come and See!
Stories come in all shapes and sizes. There are short stories and long, old stories and new, complicated and concise. Stories are the backdrop of our lives. They are what make us....us! On Sunday, August 14th at 10:30am, we are going to highlight our stories. Our goal is to shine a light on the greatness of God and His plan in writing our stories. We invite you to come be a part of this special day as we tell our story. It will be a day of worship and praise, or remembering and a day of learning that it doesn't matter what our story is, the only thing that matters is if Jesus and His redeeming power is a part of that story. We hope that you will make this Sunday a part of your story!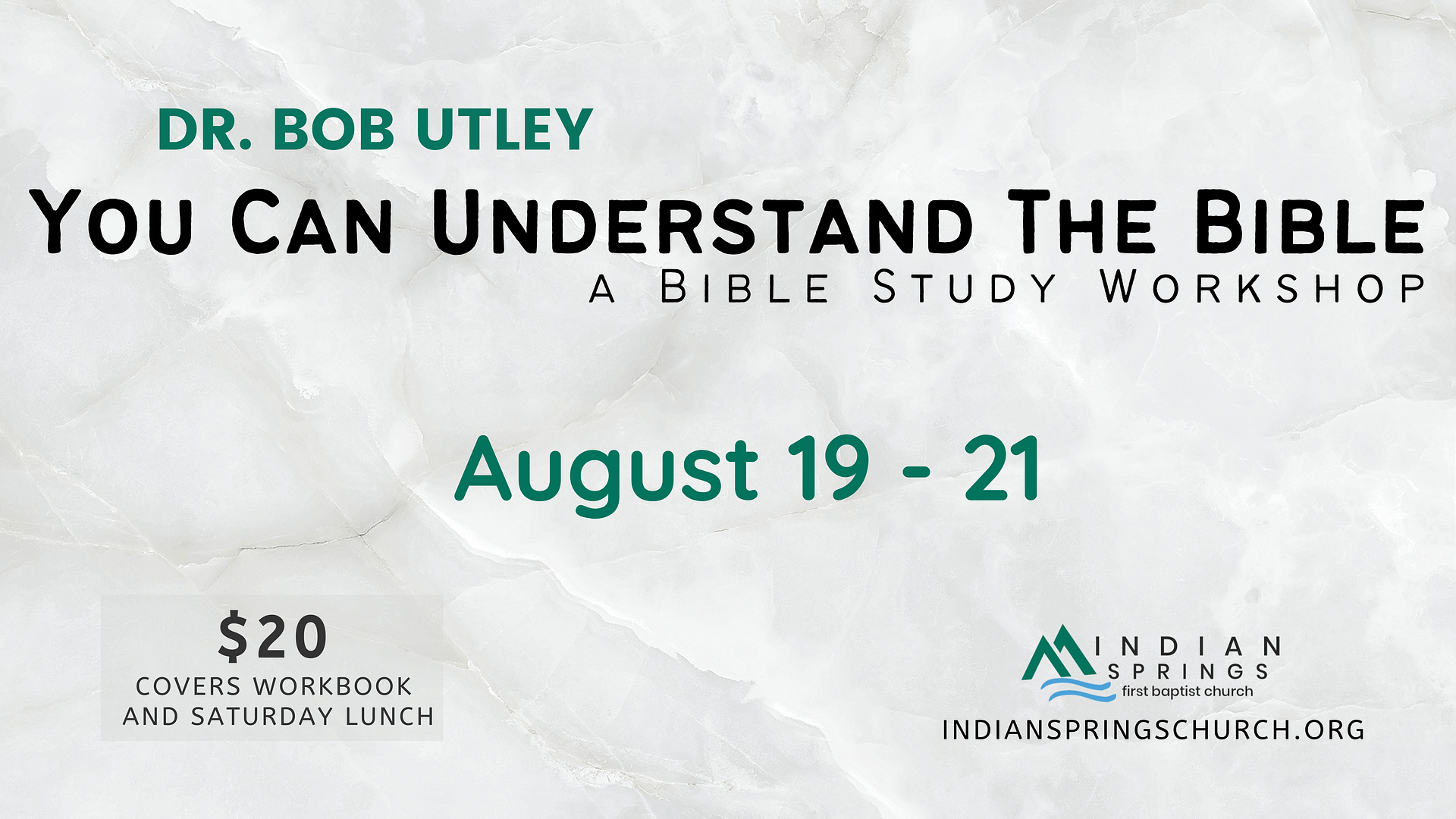 Bible Study Workshop
Do you ever struggle reading the Bible? Have you looked at the Bible as beyond your reach or understanding? Do you have questions that you would love answered? ALL OF US DO! This weekend is an awesome opportunity for you to find some answers to these and many more questions. Come join your neighbors and people just like you to grow in your understanding of the God of the Bible and how you can know Him better. We look forward to seeing you in August! Hit the link to find out more about Dr. Bob and his ministry.