December Happenings
December is a time for faith, family and friends! We are excited to celebrate the birth of our Savior and to fellowship together as a faith family this holiday season. On Sunday, December 12th after morning worship we will be having a Church-Wide Christmas Luncheon provided by the Kitchen Ministry! Also, on December 24th we will be hosting a Christmas Eve service for our church and community. We look forward to these, and many other celebrations of Christ's birth! Check out our church calendar for more opportunities!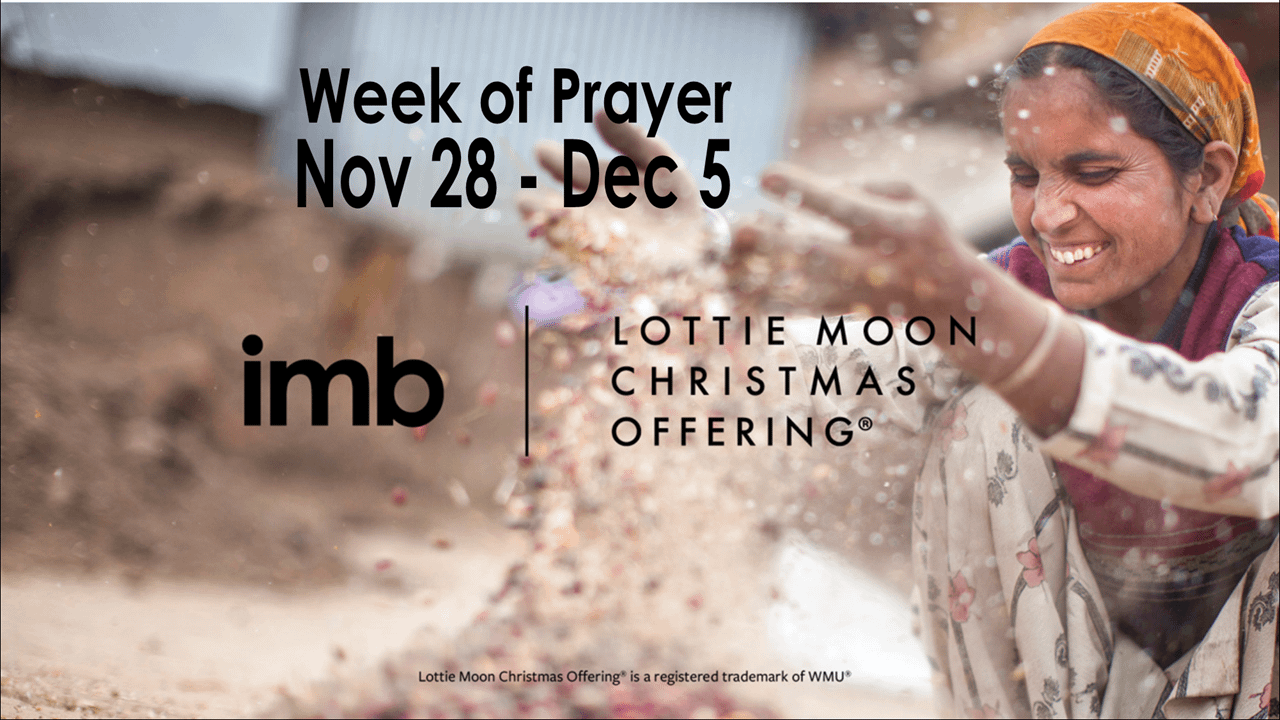 International Missions Offering
The Lottie Moon Christmas Offering® is an annual offering collected by Southern Baptists to support international missions. The offering was officially named in 1918 by Woman's Missionary Union in honor of the missionary to China who urged churches to start it and give sacrificially. Our Church goal for this offering is $4000 this year. There are offering envelopes available at the Information Desk in the foyer for you to pick up this Sunday.